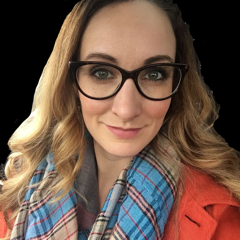 CLICK THE BUTTON BELOW TO RETURN TO THE EXPERTS PAGE
Registered Speech Language Pathologist
Hi! I'm Chelsey Chichak, M.S. SLP(C), CCC-SLP, a Registered Speech Language Pathologist and Director of Mainland Speech Language Pathology Inc. I discovered my passion for helping individuals achieve better communication skills through speech and language therapy when I was on a golf scholarship to Eastern Washington University. I received both my Bachelors and Masters of Communication Disorders in beautiful Spokane, Washington. Once I moved back to Canada I started my career at a not-for-profit in Calgary, Alberta where I gained a wealth of knowledge and experience working within a supportive and collaborative team environment. 
I have been fortunate to receive a number of specialized trainings and certifications such as: HANEN: ABC and Beyond Advanced Workshop, HANEN: More Than Words, HANEN: Learning Language and Loving It, HANEN: It Takes Two To Talk, LETRS: Language Essentials for Teachers of Reading and Spelling Training, LiPS: Lindamood Phonemic Sequencing Program Training, V&V: Visualizing and Verbalizing Language Comprehension Training, LAMP: Language Acquisition Through Motor Planning, ORPP- Orofacial Myofunctional Disorders Level 1 and PROMPT.
Combined with my love and passion with Early Intervention, I also have an interest in Augmentative and Alternative Communication (AAC) systems as well as school-aged, adults and intensive care/brain-injured patients. I love continuing to better myself as a Speech Language Pathologist and staying up to date in evidence-based best practices.
I am so fortunate to work alongside a wonderful team of SLPs/SPLAs in the Fraser Valley! We provide Speech and Language Therapy in home as well as in school environments. I believe in trying to do as much therapy as possible within the routine of a household with the collaboration and involvement of parents and entire families. It takes a village in life, as well as with Speech and Language Therapy.
When I'm not working, I'm hanging out with my two young children, my husband and my dog. We love the outdoors and of course- golf!
Join us on Facebook at: