Dr. Deborah MacNamara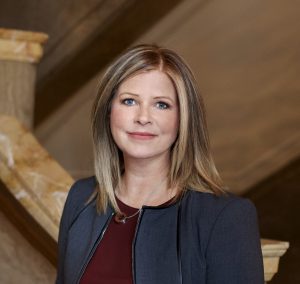 CLICK THE BUTTON BELOW TO RETURN TO THE EXPERTS PAGE
Dr. Deborah MacNamara, PhD, RCC
Dr. Deborah MacNamara is a Clinical Counsellor and Developmentalist, on Faculty at the Neufeld Institute and Director of Kid's Best Bet, a counselling centre for families. She is author of the best selling book Rest, Play, Grow: Making Sense of Preschoolers (or anyone who acts like one), which has been translated into 9  languages (French, Italian, Spanish, Russian, German, Danish, Estonian, Korean, and Mandarin) and is available in audiobook. Rest, Play, Grow makes sense of young children through developmental science and is what every child wished their adults understood about them.  Her first children's picture book, The Sorry Plane, illustrated by Zoe Si, is available in English and soon to be Russian. The Sorry Plane is about respecting the feelings of children and supporting their emotional development.
Deborah is a dynamic teacher and experienced counsellor who makes developmental science come to life in the everyday context of home and classroom, including complex behavioural and learning problems.
Deborah travels nationally and internationally, speaking to child and adolescent development issues to groups including the United Nations and the Dalai Lama Center for Peace and Education. She regularly presents to parents, educators, child care professionals, social workers, the foster and adopt community, and health care professionals, sharing her insight and passion for making sense of kids. She is a developmentalist at heart who is continually fascinated by the mysteries and beauty inherent in human maturation.
Deborah completed a two-year post doctoral internship with Dr. Gordon Neufeld, is an award winning researcher, and has over 20 years experience as a teacher and counsellor working with leading institutions such as the University of British Columbia, Kwantlen Polytechnic University, the Canadian Mental Health Association, and the Vancouver School Board. Deborah regularly appears on radio and TV, her articles appear in parenting magazines, websites, and newsletters across Canada and internationally. She resides in Vancouver British Columbia with her family and consciously works to create an attachment village for her children to grow up in.
THE NEUFELD INSTITUTE
The Neufeld Insti tute provides education and training to adults involved with children and youth based on the attachment-based, developmental model created by the psychologist Dr. Gordon Neufeld. The populations served are parents, foster parents, educators, and helping professionals in English, French, German, Hebrew, Spanish, and Swedish. The educational material is delivered through personalized study programs as well as through presentations, seminars and courses, including video courses. The Neufeld Institute's Advanced Studies Program equips participants to deliver the material to groups of parents and professionals. For more information please see www.neufeldinsitute.com.
Dr. Gordon Neufeld is a Vancouver-based developmental psychologist with over 40 years of experience with children and youth and those responsible for them. A foremost authority on child development, Dr. Neufeld is an international speaker, a bestselling author (Hold On To Your Kids) and a leading interpreter of the developmental paradigm. While formerly involved in university teaching and private practice, he now devotes his time to teaching and training others, including educators and helping professionals. His Neufeld Institute is now a world-wide charitable organization devoted to applying developmental science to the task of raising children. Dr. Neufeld appears regularly on radio and television. He is a father of five and a grandfather to five.
You can find Dr. Deborah MacNamara:
Website: http://macnamara.ca/
Phone: 604.802.1377
Facebook: https://www.facebook.com/drdeborahmacnamara/
Twitter: https://twitter.com/DebMacNamara
Instagram: https://www.instagram.com/deborahmacnamara/