E113 – Nutrition tips for the whole family with Ann Marie Rideout | Parent Talk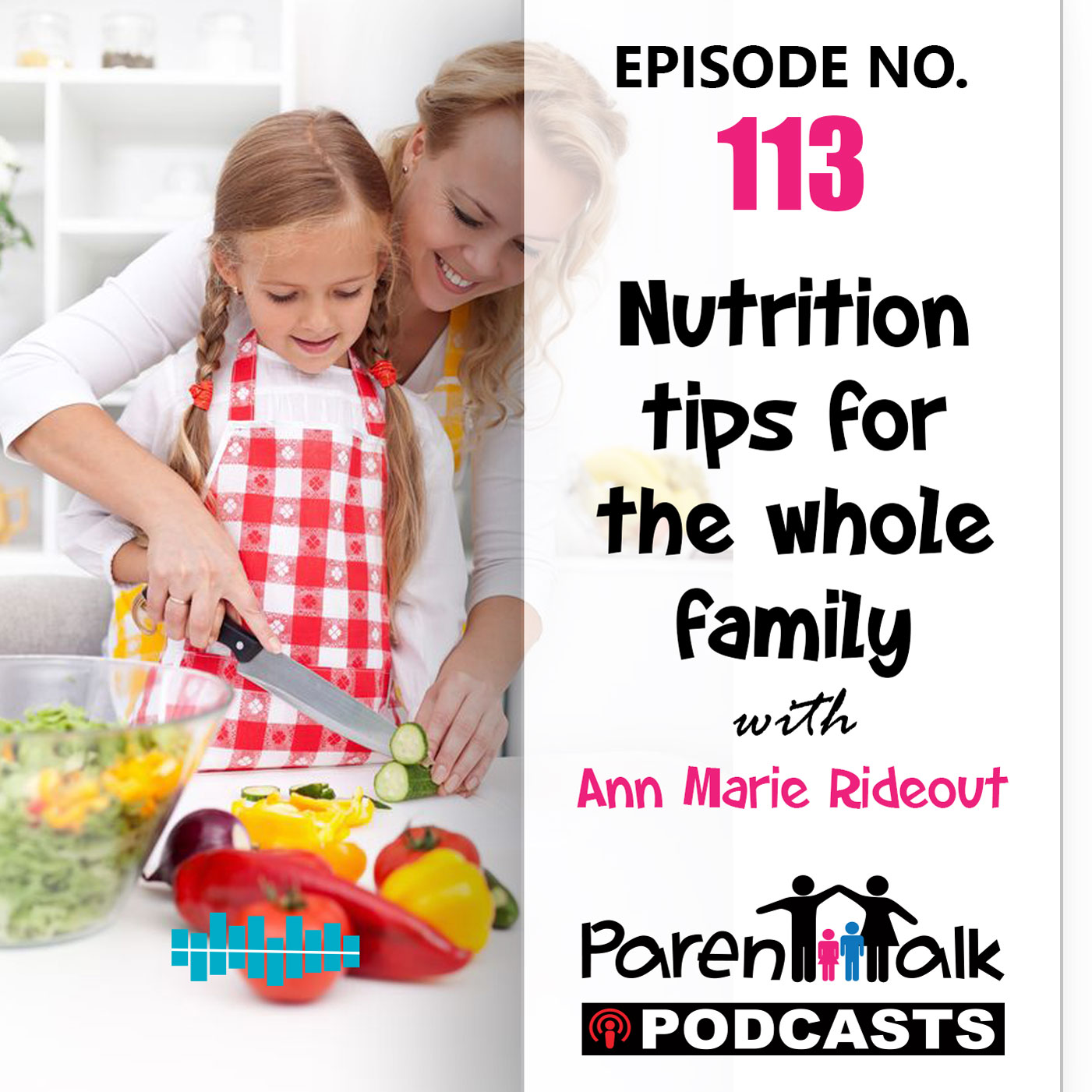 Click the arrow below to listen. (23:33)
Never miss an episode of Parent Talk Podcasts
Episode: E113 Nutrition tips for the whole family
Guest(s): Ann Marie Rideout from Well Fed Studios
Today on ParentTalk, Geneviève and Heather are welcoming Ann Marie Rideout from Well Fed Studios to talk about Nutrition Tips for the Whole Family. 
We cover: 
 • Eating at home more often. 
 • Quick and healthy meal options. 
 • Getting everyone involved in meal planning and prep. 
 • Healthy snacks to have on hand. 
 • Foods that we should cut out. 
 • Introducing changes to the family. 
Happy Listening! 
Geneviève & Heather