E133 – What Young Children Need You to Know with Bridgett Miller | Parent Talk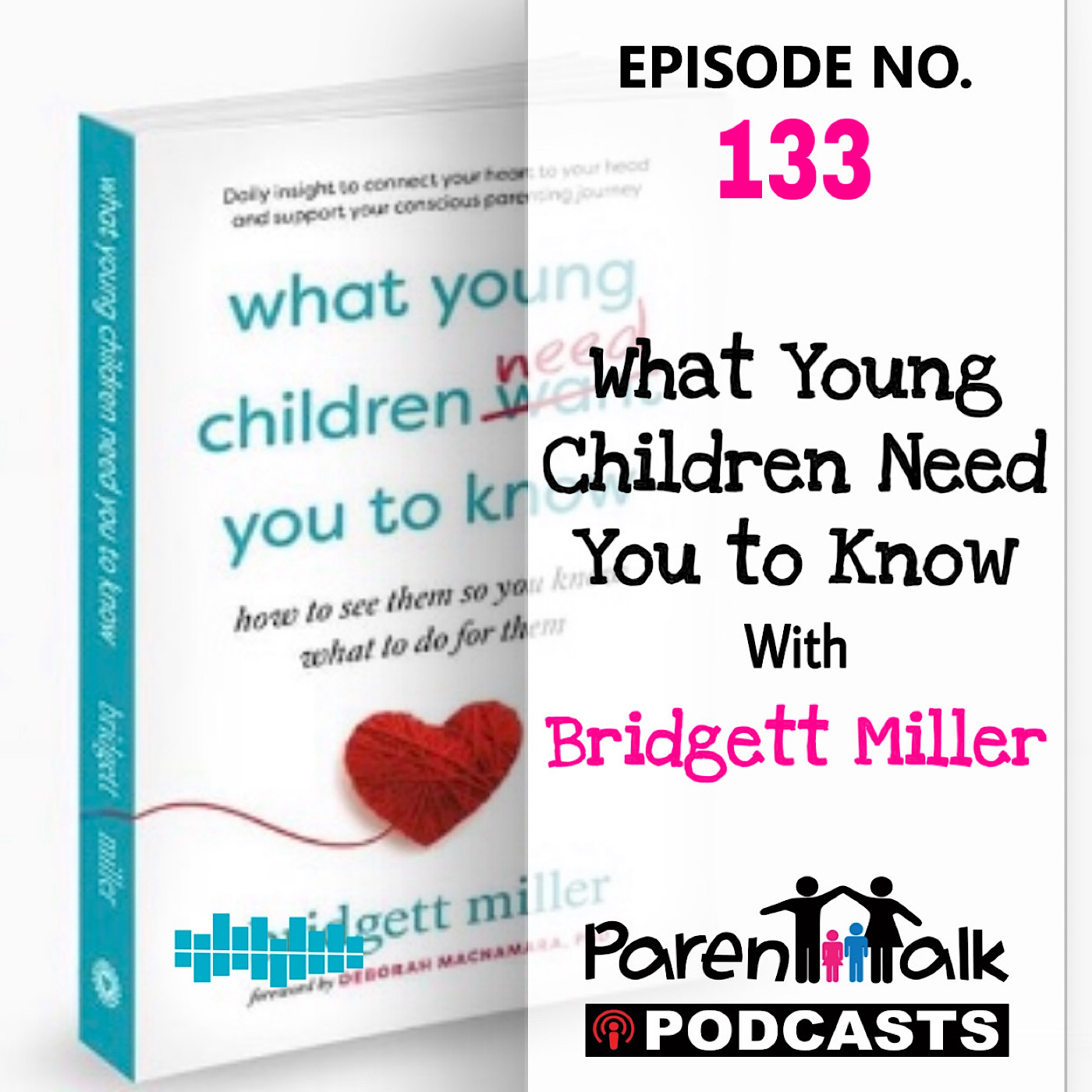 Click the arrow below to listen. (17:47)
Never miss an episode of Parent Talk Podcasts
Episode: E133 – What Young Children Need Tou to Know
Guest(s): Bridgett Miller, Parenting Consultant, and Author
Today on ParentTalk, Genevieve and Heather are welcoming Parenting Expert and now Author, Bridgett Miller! She is launching her brand new book "What Young Children Need You to Know" and is here to tell us all about it along with some great tips as always.
We cover:
Why this book isn't your typical parenting book that's meant to be read cover to cover, but instead, readers are encouraged to focus on pages that resonate with them and the challenge they are seeking help with.
What is Conscious Parenting?
How parents should view their role in regards to raising their children.
Bridgett shares some of the topics and describes how the book is laid out.
Bridgett explains her perspective on what is happening when children do or say things "just for attention".
If you could only tell parents one thing, what would it be?
Happy Listening!
Geneviève & Heather