E135 – Supporting your Child Through Grief with Sonja Latifpour | Parent Talk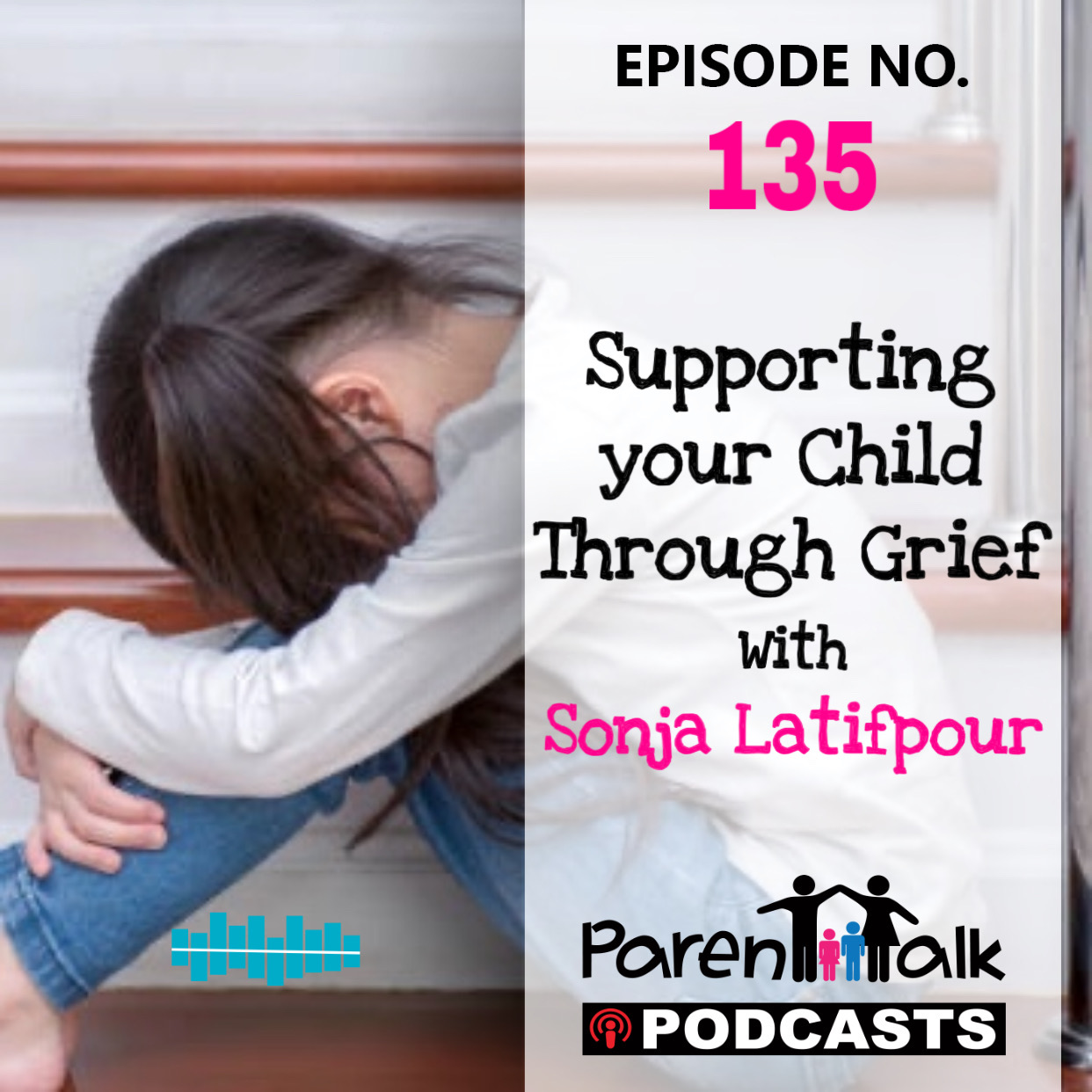 Click the arrow below to listen. (24:04)
Never miss an episode of Parent Talk Podcasts
Episode: E135 – Supporting your Child Through Grief 
Guest(s): Sonja Latifpour, Registered Social Worker, Child Psychotherapist, and Clinical Director at Bright Star Counselling. 
Today on ParentTalk, Geneviève and Heather are welcoming Registered Social Worker and Child Psychotherapist Sonja Latifpour with Bright Star Counselling, to talk about supporting our children through grief.
We cover:
At some point or another, our children will experience losing a loved one. This may be a parent, a grandparent, a friend or even a pet. Sonja shares some things a parent should know when explaining death to a child.
How to know if your child is grieving. Signs to look for that your child is processing their feelings about the loss.
What you can do as a parent to help your child understand and cope with a death.
How to help your child when you are also grieving at the same time.
When to seek professional help.
Hoping this will be helpful to parents for when those difficult times come up.
Here is another resource that could also be helpful, http://www.crccs.ca/
Geneviève & Heather
Click here to find Sonja on our Panel of Experts!