E146 – The Juggling Mother hangs on during COVID with Dr. Amanda Watson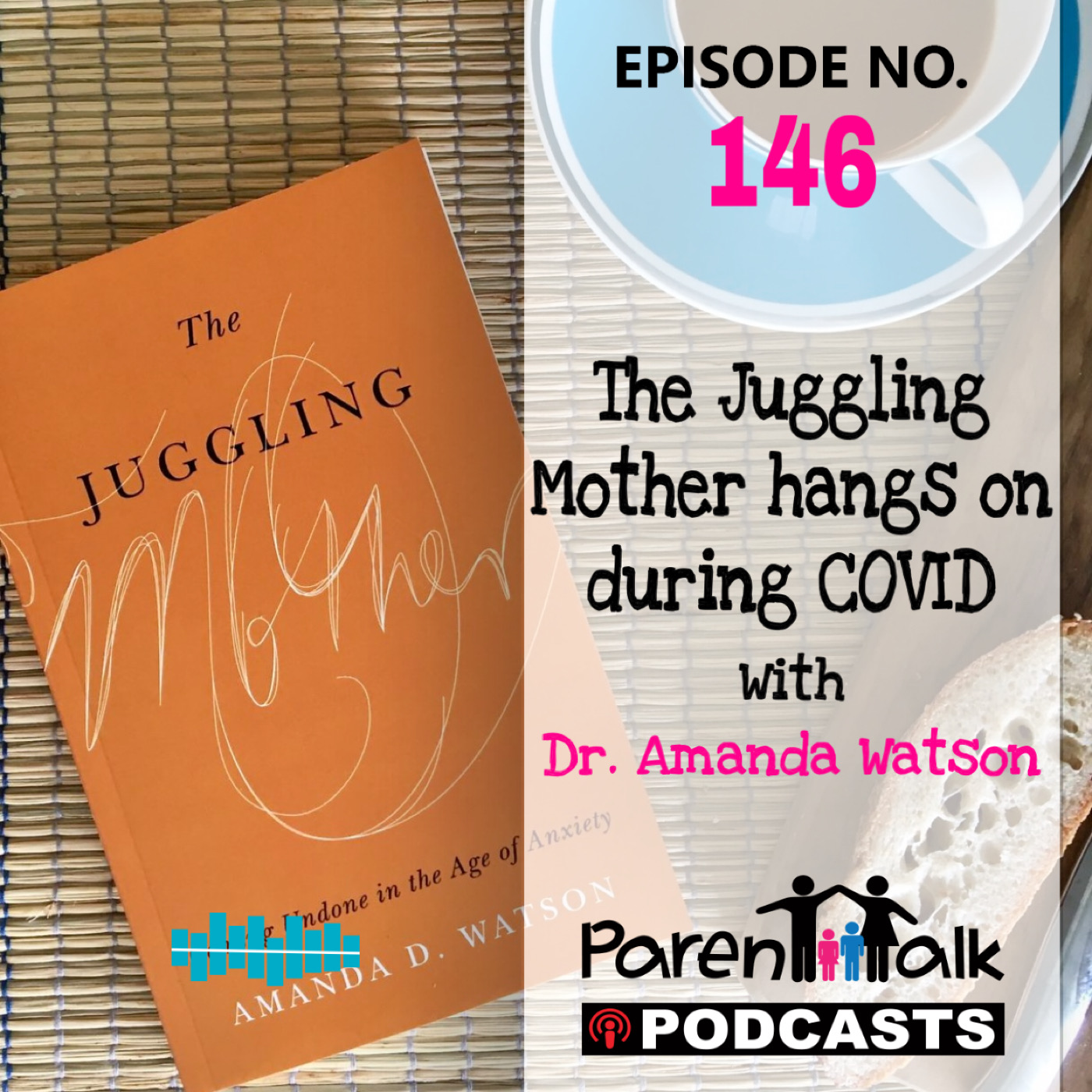 Click the arrow below to listen. (24:56)
Never miss an episode of Parent Talk Podcasts
Overwhelmed, burnt out, and just plain exhausted. Sound familiar?
Are you trying to juggle it all but no matter how hard you try you still feel like you're dropping the ball somewhere.
These days, especially now during COVID, so much of the load falls on the mother. We feel guilty and want to be able to master it all but right now it's just about surviving.
Dr. Amanda Watson's book, The Juggling Mother – Coming Undone in the Age of Anxiety, explores all of this and more.
The true lesson in this Podcast is to be compassionate with ourselves, we must give ourselves grace. Take a listen and fill your cup today!
Enjoy!
Genevieve & Heather
E146 – The Juggling Mother hangs on during COVID. 
Guest(s): Dr. Amanda Watson, Author, Lecturer in Sociology and Anthropology at Simon Fraser University and a Mom of two. 
Click here to find Amanda on our Panel of Experts!
https://www.parenttalk.ca/dr-amanda-watson/