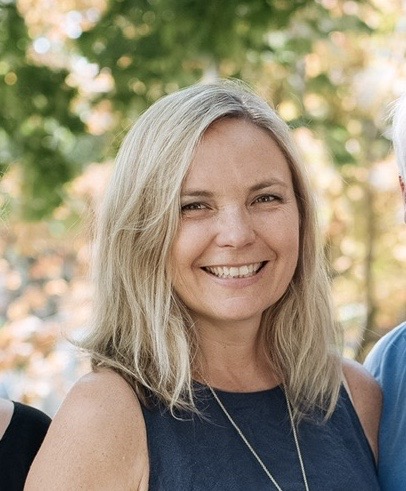 CLICK THE BUTTON BELOW TO RETURN TO THE EXPERTS PAGE
Jennifer Deathe's eclectic background, starting with an M.Ed in Leadership in Learning, a B.A. in English and Political Science from Trinity College, University of Toronto, has taken her into the film industry where she was an assistant director/actor, to various community organizations, as well as teaching at the Tokyo Pacific Business School in Tokyo, Japan. Since joining Waldorf Academy in 2009, Jennifer has thrown herself into the life of the school as the Marketing Manager and in 2011 adding to her role, the Admissions Manager. She is currently the AWSNA (Association of Waldorf Schools of North America) delegate, has recently published her research on diversity in the Waldorf Research Bulletin, oversees alumni communication and transition to high school events, chairs the Diversity, Equity and Inclusion Ad Hoc Committee, is the school's spokesperson for the media, a contributor to the school's BLOG and editor of the school eNewsletter, The Voice, and is in the process of completing her Waldorf Foundations certification. She is the key contact for families interested in learning about the school and the childcare centre as well as community programs. She collaborates with the early childhood faculty to create outreach programs so all children can have the opportunity to experience the Waldorf approach and incorporate it into their home life. Outreach programs included parent and child programs: Joyful Beginnings (birth to 18mos), Parent & Tot ( 18 mos to 3yrs) and summer camps (4yr to 6 yrs) as well as community puppet shows and speakers series. Externally, she also volunteers to support the admissions team at Trinity College, University of Toronto.
Jennifer is the mother to two children, age 18 and 20. "Both of my children attended Waldorf Academy, so I have first-hand knowledge of the value of this experience. I find it hard to contain my enthusiasm when I'm talking to new families because I know just how special the Waldorf approach is and how easy it is to integrate into the home."
Waldorf education offers a holistic multi-disciplinary approach to learning that is infused with the arts, music, movement and nature providing the foundation and tools to develop capacities for critical thinking, creativity, collaboration, empathy and openness to life-long learning.
Podcast available May 25th