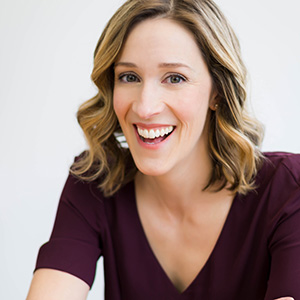 CLICK THE BUTTON BELOW TO RETURN TO THE EXPERTS PAGE
Orthodontist, DMD
As an orthodontist, I help people achieve their best smile: one that's functional and attractive, and that people love to share!
I've been a practicing orthodontist for more than ten years. I love science and I love people: orthodontics provides me the perfect balance to stimulate and engage both sides of my brain. I spend my days surrounded by a wonderful team, making positive changes in peoples lives. Each of them needs a unique approach to care. I constantly have to think, to challenge myself and my patients, and to ensure we're working together toward the shared goal of a lifetime of incredible smiles.
I love working with people of all ages. Seeing the transformation that people go through during treatment is exciting and uplifting. I love helping adults achieve a smile they've long desired. I equally love working with children and teens, and seeing them mature into wonderful young adults who are comfortable with themselves and proud of their smile.
Education
Honors Bachelor of Science in Life Sciences – Queen's University in Kingston, ON, 2000
Doctorate of Dental Medicine – University of British Columbia, 2004
Master's degree in Craniofacial Biology and Certificate in Orthodontics – University of Southern California, Los Angeles, 2007
I love learning. It's essential that I remain current on the science and technological advances in orthodontics in order to provide my patients with the best care options and results. I participate in several local dental and orthodontic study groups as well as mentor a clear aligner therapy study group. In addition, I have partnered with the UBC dentistry and am mentoring a newly graduated dentist. This has been a very rewarding partnership for me and my mentee.
Personal
I grew up on the North Shore and have called the area home except when I went away for university. I attended Pauline Johnson Elementary school and graduated with my French Immersion diploma from Sentinel Secondary. As a competitive figure skater growing up, I learned many important life skills, such as time management and goal setting, that I value today.
I have a wonderful and supportive husband and two incredible children. You will often find me and my husband playing with the kids: They are our top priority! I also make time to go running, and snowboarding, to visit with family and friends, to bake, and to travel.
I'm an active member of the 100 Women Who Care of the North Shore. This organization strives to have a positive impact on local community causes. I also love teaching or sharing my love for what I do and I have been fortunate to be involved as a mentor in many different capacities. While doing my residency in LA, I was a Big Sister and more recently, I have been involved with a mentorship committee through my local orthodontic society, as a mentor to a new dentist and with the Women in Dentistry Mentorship Program (WinDMP).
Connect with Dr. Millar:  www.nsortho.ca 
follow her @nsortho604 or #nsortho604