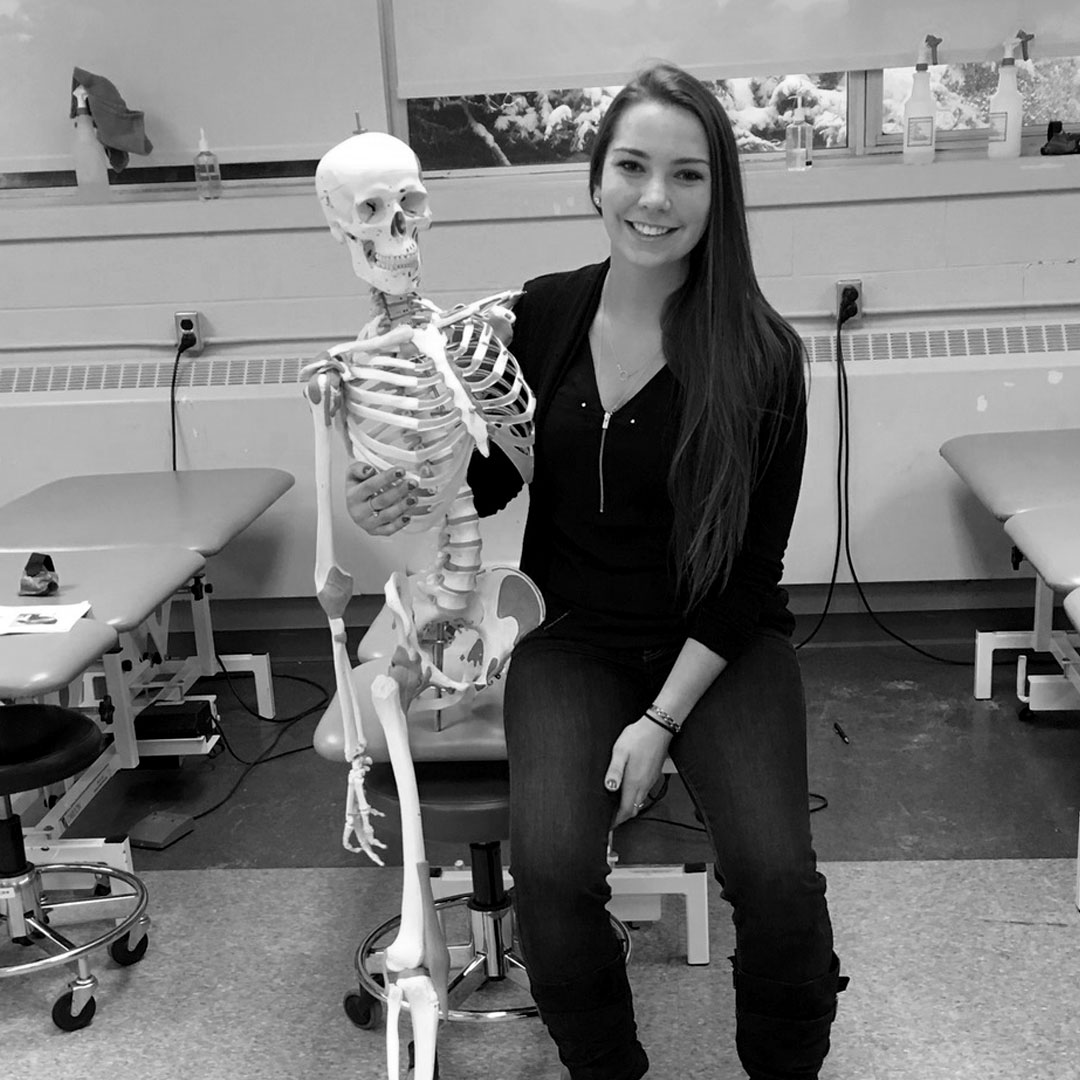 CLICK THE BUTTON BELOW TO RETURN TO THE EXPERTS PAGE
Karly Dagys,  Pediatric Physiotherapist
Karly brings a diverse background of skills and passion to the PlayWorks team. She completed her Bachelor of Science in the United States as a member of a NCAA Division 1 Women's Soccer Team and returned to Canada to complete her Master of Science in Physical Therapy at Queen's University. Having previously worked as a paediatric physiotherapist in a private clinic in the Greater Vancouver Area, she also brings experience from a neurodevelopmental term in Australia as well as working with elite young athletes in Ontario.
She has experience working with children with neurological disorders including Cerebral Palsy, Sensory Processing Disorders, neurogenetic and rare disorders, congenital disorders as well as well as global developmental delay. She loves working with infants with torticollis and plagiocephaly, as well as helping them to achieve their gross motor milestones. Having come from an athletic background herself, Karly understands the demands that sport places on the body and is very passionate about helping athletes return to play!
Karly has attended a number of courses for professional development including:
Neurodevelopmental Treatment (NDT) Beginner (2017) Intermediate (2018) certifications; postural reactions and facilitation of normal developmental movement patterns (paediatrics)
Therapeutic Evaluation and Treatment of Toe Walking (Paediatric Equinus Gait), 2016

Effective examination, evaluation, and individualized treatment strategies for toe walking in the paediatric population.

Certified Acupuncture & Dry Needling Practitioner (2019)
Neurokinetic Therapy® (NKT) Level 1 course and certification: finding muscle compensation patterns and improving motor control and body awareness
Complete Concussion Management™ Certification (2017-present): evidence-based course on multisystem, comprehensive, concussion assessment and management
Outside of helping kids achieve their full physical potential, Karly can be found outdoors doing anything adventurous such as skiing, surfing, scuba diving, biking and running. She loves to travel; where she can flex her creative side through photography, as well as try all sorts of yummy foods from various cultures. Next time you're in clinic, ask her about her latest adventure!
Don't hesitate to contact Karly if you have any questions.
PlayWorks Physio Telephone: 604-492-3888