KATIE REITSMA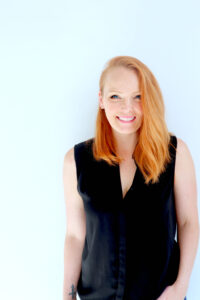 CLICK THE BUTTON BELOW TO RETURN TO THE EXPERTS PAGE
Holistic Nutritionist  
Pediatric Health
Katie makes a point to constantly keep up with the latest news from the industry's most reputable publications or conferences so that she can implement the most up-to-date clinical evidence in regard to nutrition. By attending CSNN, Canada's original Nutrition College, she spent years learning about holistic health and nutrition. Katie continues to update her knowledge with Midwifery accredited courses such as completing  "The Infant MicroBiome and Epigenetics" course, so that she can continue to work with Midwives, Nurses, Naturopathic Doctors, and Medical Doctors when necessary.
Before nutrition, Katie attended JIBC and graduated from the Emergency Medical Responder course (EMR) and used it in her position as a Volunteer Firefighter (Yes, just like Mummy Pig in the hit children's series: Peppa Pig)! Since that certification's expiry, she has maintained certification in Emergency Child Care First Aid and CPR/AED Level B so that she can add comfort to parent's while assisting them at mealtime with their little ones.
As the CAHN-Pro Board Director of British Columbia, Katie brings a high level of professionalism to her business while supporting the Holistic Nutrition industry with her work there too.
Outside of her private consultations, and program creations, Katie enjoys public speaking on the topics of nutrition & wellness.
In her personal life, Katie loves being a wife to her husband and a mama to her two littles (one boy, one girl - 18 months apart)! During her non-working hours, you'll find her in the trails with her kids and dogs, on the beach, at the park, or with fellow mama friends and their children!
Dont hesitate to contact Katie on her website if you have more questions.
Website:https://liveitwellnutrition.com/
Facebook:https://www.facebook.com/LiveItWellNutrition/
Instagram:https://www.instagram.com/liveitwellnutrition/
Podcast