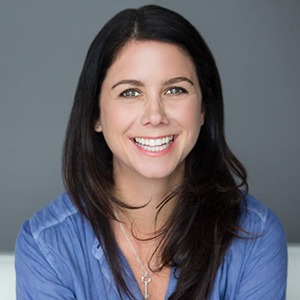 CLICK THE BUTTON BELOW TO RETURN TO THE EXPERTS PAGE
Physiotherapist, Founder & Owner of Kids Physio
Laura Patrick, Physiotherapist (BHK, MSCPT) was born and raised in North Vancouver. She is the founder and owner of Kids Physio Group. With a passion for sports, she first  graduated from UBC's Human Kinetics (Exercise Science) program in 2001 before continuing on to receive her Masters in Physiotherapy from McMaster University in 2003.
Prior to starting the Kids Physio Group in 2006, Laura spent three years with Vancouver Coastal Health as one of the physiotherapists on the Vancouver Regional Pediatric Team servicing school-aged children. Seeing a huge need, she left the comforts of public practice and dove head first into the challenges of entrepreneurship.  In October 2010, Kids Physio Group opened its first stand-alone clinic location in central Vancouver.  Not one year later, increasing demand brought about an extensive renovation and expansion of the existing space, doubling its footprint and ushering in new equipment, new services, and new faces. As time progressed, and with increased demand for services outside of Vancouver, Kids Physio Group opened its second location in central Surrey in May 2013, making its services more accessible to clients in the Fraser Valley. In Sept 2014, she expanded again opening the third location in North Vancouver.
When not running Kids Physio Group or running after her toddler, she practices yoga, keeps up her fitness, loves to hike (especially with her new puppy, Kenobi), and has been known to be an adventurous and passionate cook.