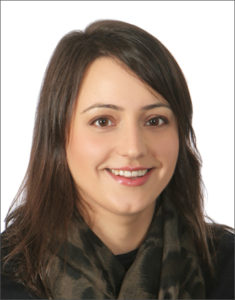 CLICK THE BUTTON BELOW TO RETURN TO THE EXPERTS PAGE
Osteopathic Practitioner
Melisa is the founder of Vancity Osteopathy and is committed to the service of humanity through a deep moving love which builds daily, proving that the magnitude of Osteopathy will live on. She believes that Osteopathy is not only an alternative to medicine as intended since its conception but also a way of life. Melisa believes that through collaborative, preventative and holistic healthcare, we can make the most significant changes in the overall health of humanity and is committed to doing so.
Her interest in Osteopathy began through her competitive gymnastics career, but Melisa never received an Osteopathictreatment.
She was simply so inspired by the founding fathers words, AT Still, that she moved country and began her studies. From what she read, Osteopathy was simple, sensible and logical and she could not understand how more people did not do this.
Melisa completed a Masters in Osteopathy from the British College of Osteopathic Medicine in London, England after completing & bachelor's degree in Kinesiology &nd Biology from Simon Fraser University.
As Melisa grew into her practice she found that children were not only our greatest asset but also our greatest teachers.
She believes that the treatment of children is the most impactful way towards preventive medicine and since then she has completed a 6 year paediatric program in Crans Montana, Switzerland. Today Melisa is furthering her studies by repeating the phases of the biodynamic model of Osteopathy in the cranial field and teacher training with her mentor, Dr James Jealous in Oregon.
Melisa Dzamastagic
Osteopathic Practitioner
Vancity Osteopathy