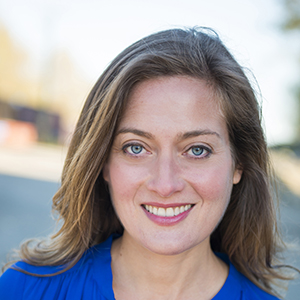 CLICK THE BUTTON BELOW TO RETURN TO THE EXPERTS PAGE
ND, Family Practice.
As a Naturopathic Doctor with over fifteen years of personal and professional experience in the health and fitness industry, Dr. Wulkan has helped individuals optimize their physical performance and body composition. The many tools available to us in Naturopathic Medicine, such as hormone testing, food sensitivity testing and cortisol testing allow her to determine an effective treatment plan to help you reach your goals. She has also gained expertise in treating injury rehabilitation for athletes, weekend warriors to any chronic cause of pain, using tools such as acupuncture, massage, and chiropractic adjustments. Dr. Wulkan's philosophy as a Naturopathic doctor is to examine all possible contributing factors to a condition, rather than simply a "one size fits all" approach.
Educational Background
Dr. Wulkan belongs to the following Professional Affiliations: College of Naturopathic Physicians of British Columbia, Canadian Association of Naturopathic Doctors and British Columbia Naturopathic Association. Dr. Wulkan accesses and treats individual goals and concerns through a variety of modalities including:
Lab testing
Massage Therapy
Spinal assessment and Chiropractic adjustments
Nutritional Counseling
Botanical medicine
Acupuncture and TCM
Guided meditation
Areas of Practice
As a proud mother of two young children, Dr. Wulkan understands the joys and challenges of balancing family, lifestyle and personal health. She aims to provide both individual and realistic health care for busy women to reach their personal health care goals. She is passionate about children and values the gentle, yet thorough approach of naturopathic medicine when treating your little ones.
Her special interests include:
Children's Health
Anti-aging and preventative care
Hormone balancing (menopause and perimenopause)
Adrenal fatigue (anxiety, depression, stress and chronic fatigue)
Thyroid Health
Digestive concerns (heart burn/reflux, IBS, constipation, diarrhea
Weight loss and detoxification
Skin conditions (acne, eczema, psoriasis, rosacea, dermatitis)
Women's health (PMS, fertility, pre/postnatal care, breastfeeding support)
Personal History
Her passions outside the clinic include spending time with her family, especially near the ocean or in the mountains. She adores running, hiking and surfing and hopes to excite her patients about getting active, healthy and having fun!
Dr. Sarah Wulkan
North Shore Wellness Centre
200 – 145 West 17th Street North Vancouver, BC , V7M 3G4
Tel: (604) 980 – 4538
https://northshorewellnesscentre.janeapp.com