SHEREE BUDGELL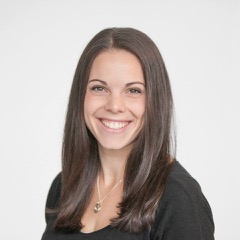 CLICK THE BUTTON BELOW TO RETURN TO THE EXPERTS PAGE
Physiotherapist
Sheree graduated from the University of British Columbia with a Masters in Physical Therapy after receiving her Bachelor of Science with a major in Kinesiology from Simon Fraser University. Sheree has a special interest in Pelvic Health Physiotherapy. 
She is qualified to do internal pelvic assessments and treatments on dysfunctional pelvic floor muscles and scar tissue that may be contributing to urinary incontinence, pelvic organ prolapse (heaviness in the vagina), painful intercourse, vulvar or vaginal pain, diastasis rectus abdominis, and low back, groin, hip, pelvic or tailbone issues. Sheree is qualified to use the "Rost Therapy" techniques on clients with pelvic girdle pain, in particular clients with perinatal low back, pubic or groin pain. 
Sheree has 
completed her third year of post-graduate training in Manual Osteopathy at the Canadian College of Osteopathy.
Sheree uses a biopsychosocial approach to assess her clients and treats using manual therapy, dry needling, and exercise prescription to help her clients get back to their optimal functional potential. Sheree enjoys working with athletes and has a longstanding history as a competitive youth and adult swimming coach and has worked with many sports teams. In her spare time, she can be found playing sports with her 2 boys, playing soccer
doing anything active and fun. 
Sheree Budgell on Social.mom
Here's a visual that you can follow!
Podcasts