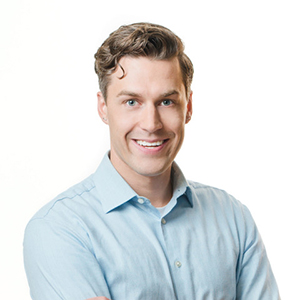 CLICK THE BUTTON BELOW TO RETURN TO THE EXPERTS PAGE
Naturopatic Physician, ND
"I believe that optimal health is all about achieving a balance between exercise, nutrition, interpersonal connections, adequate relaxation and learning to foster one's unique purpose" –Dr. Tanner Alden, ND
Naturopathic medicine has always been an important aspect my life. Growing up in a small rural community in northern BC I was exposed, unknowingly, to the principles of naturopathic medicine and the importance of the healing power of nature. After completing my first degree in biochemistry and molecular biology, I became fascinated with the inner workings of the human body. I eventually pursued a career in naturopathic medicine to learn how I could help an individual reach optimal health and peak performance in their life. In combining naturopathic medicine with my first degree, I work from an integrative, functional medicine platform. This helps me apply the eclectic therapies of my profession with the modern advancements in science and medicine.
My main focus is on family medicine, but have a keen interest in:
Digestion and the health of the digestive tract
Stress and burnout
Fertility support for men and woman
Autoimmune disease
Hormonal dysregulation
Pain management to help you move freely though life
I also strive to bring a more proactive approach to men's health and help support the healthy development of kids and teens.
My practice is set up in Vanderhoof, BC  at Nechako Valley Wellness.
To connect with me visit my website http://www.drtanneralden.com
or you can follow me on instagram and facebook: https://www.instagram.com/drtanneralden/ and https://www.facebook.com/tanneraldenND/