E111 – Tips to Rock the Holiday Season | Parent Talk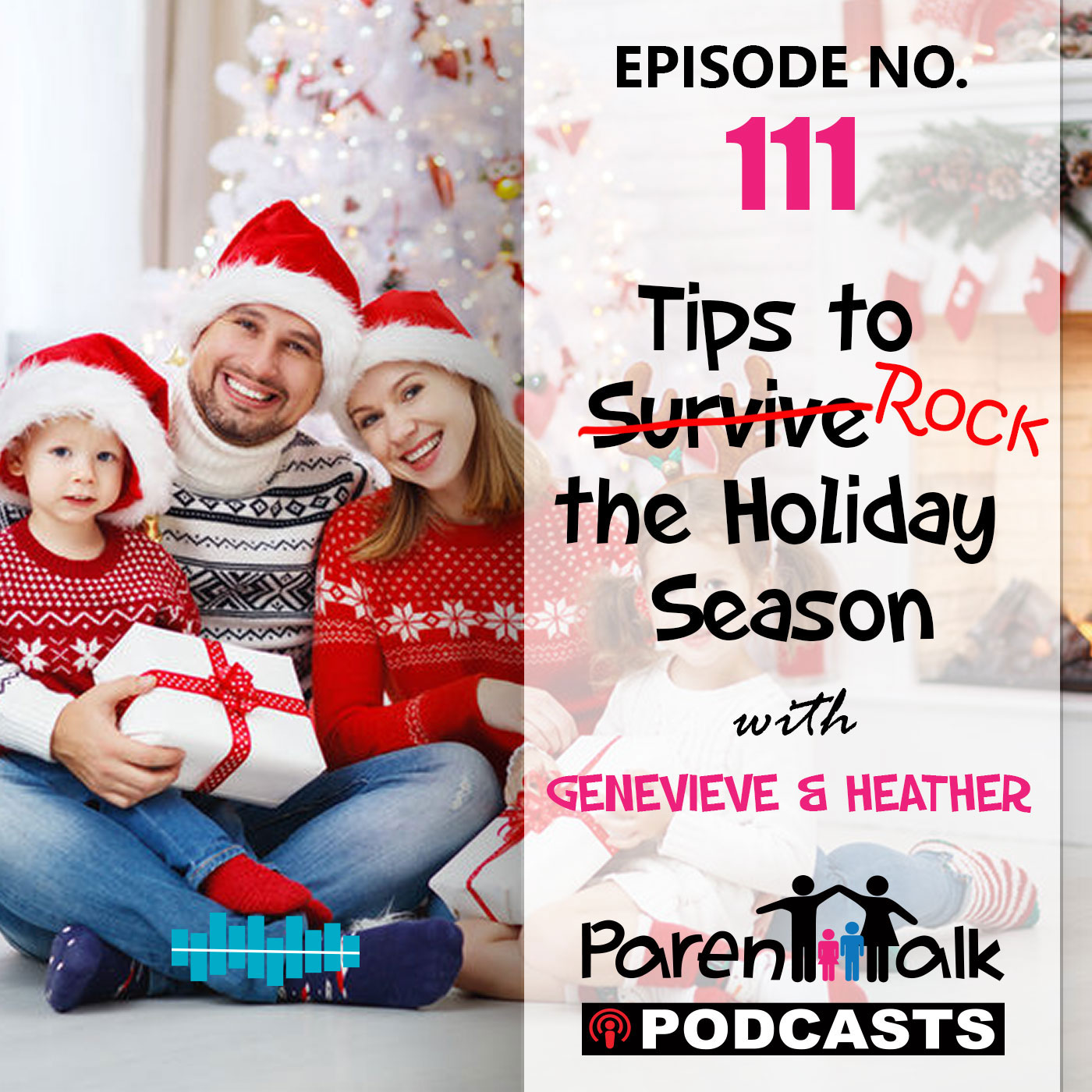 Click the arrow below to listen. (23:06)
Never miss an episode of Parent Talk Podcasts
Episode: E111 Tips to Rock the Holiday Season
Today on ParentTalk Geneviève and Heather are sharing their Top 10 Tips for Surviving…no Rocking, the Holiday Season!
We would all like to get more enjoyment out of this special time and so we've put together a few ideas we hope will help you in taking back the true meaning of the holiday season.
We cover: 
 • Keeping  realistic expectations 
 • Family Traditions
 • Shopping & Budgets 
 • De-clutter by doing good
 • Christmas cards & baking
 • Beating boredom blues & avoiding holiday meltdowns
 • Taking time for you! 
Happy listening & Merry Christmas!! 
        Geneviève & Heather