E127 – Finding the Magic in Parenting with Dr. Steven Fonso | Parent Talk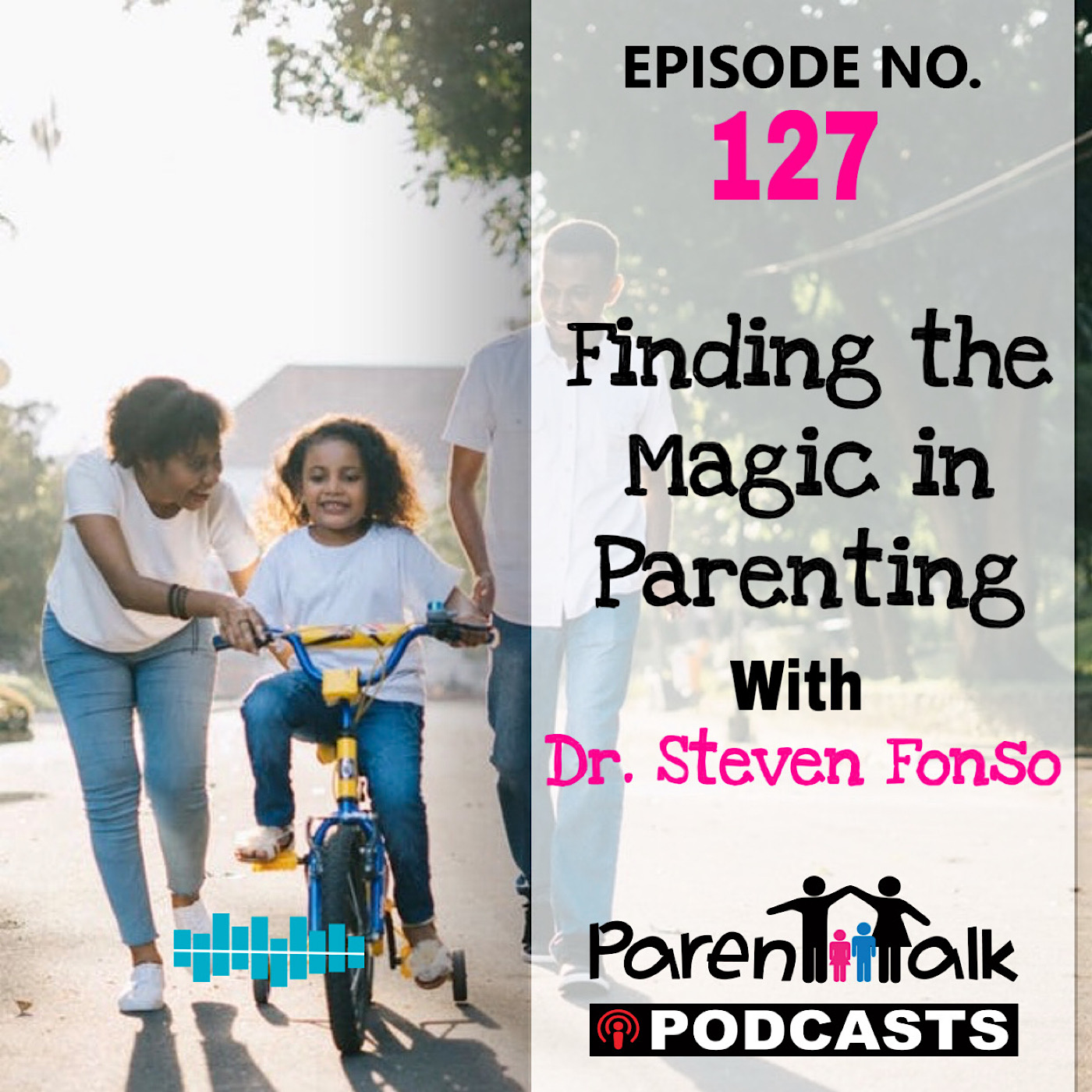 Click the arrow below to listen. (26:39)
Never miss an episode of Parent Talk Podcasts
Episode: E127 Finding the Magic in Parenting 
Guest(s): Dr. Steven Fonso, D.C., Inspirational Teacher, Author, and Creative Entrepreneur.
Today on ParentTalk, Genevieve and Heather are welcoming Dr. Steve Fonso D.C. with Veressent Life, to talk about Finding the Magic in Parenting. These are very uncertain times and with the need to stay home and away from others, we are spending a lot more time with our children. Find out how we can try to embrace the situation that is challenging us on so many different levels.
Stay safe and let's try to find the magic together!
We cover:
Why the first chapter of Dr. Steve's book,

Finding Magic in the Mess- a path to greater presence, appreciation and more joy

, talks about suffering.
How we get stressed and/or overwhelmed.
How we begin to change our perspective of stressful events.
How we can move into a state of gratitude and appreciation.
Dr. Steve's advice for parents in navigating through this crazy time.
Happy listening!
Geneviève & Heather