E169 – Fussy Eaters – How to win the broccoli war with Geneviève & Becca | Parent Talk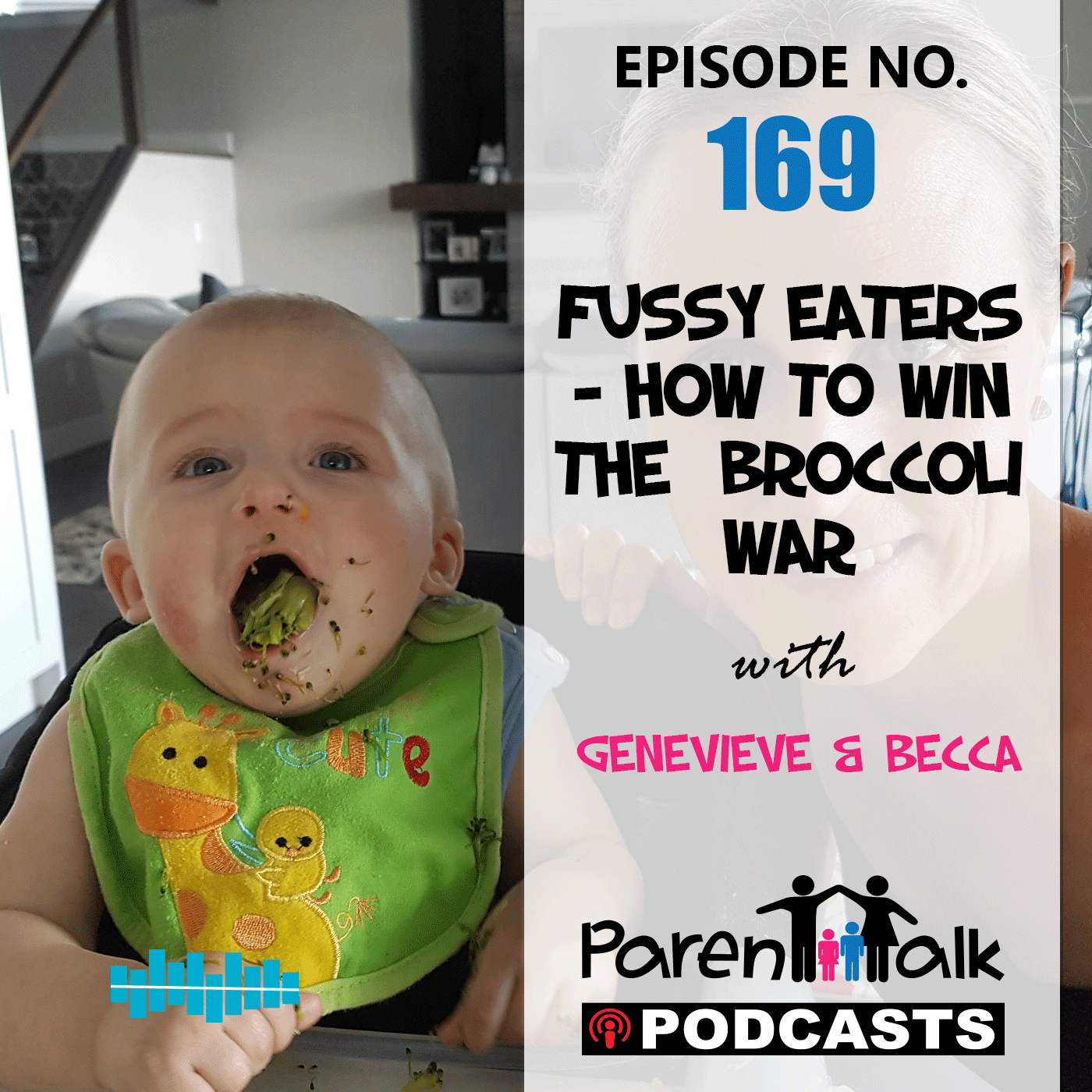 Click the arrow below to listen. (10:10)
Never miss an episode of Parent Talk Podcasts
Ongoing mealtime power struggles can contribute to picky eating and food refusal. Pressuring kids to eat is often unintentional, but it can lead to reducing a child's likelihood to eat.
Using perseverance, consistency, play, and trust, Genevieve and Becca are sharing their own tips to help your family to have successful mealtimes.
Happy listening and learning new tips!
Genevieve & Becca xo
Listen & Subscribe
Apple podcast link
https://podcasts.apple.com/ca/podcast/parent-talk/id1341421916
Google Podcast link
https://podcasts.google.com/feed/aHR0cHM6Ly9wYXJlbnR0YWxraW5jLnBvZGJlYW4uY29tL2ZlZWQueG1s
Questions or wants to join us: Don't hesitate to contact us:
ParentTalk.ca
Mom-Talk.ca
#momtalk #momtalkpodcast #newepisode #parenttalk #parenttalkpodcast #parentingpodcast #parenting #podcast #parentingtips #motherhood #momlife #consciousparenting #mompodcast #positiveparenting  #parentingadvice  #parentinglife  #parentingpodcasts #parentinghelp #parentingsupport  #mindfulparenting #parentinghacks#pickyeater #toddlerfood #fussyeater #pickyeating  #pickyeaterproblems   #feedingkids #kidsfood  #healthykids #kidsnutrition