E165 – How to help children set goals to build independence with Ginny Chui | Parent Talk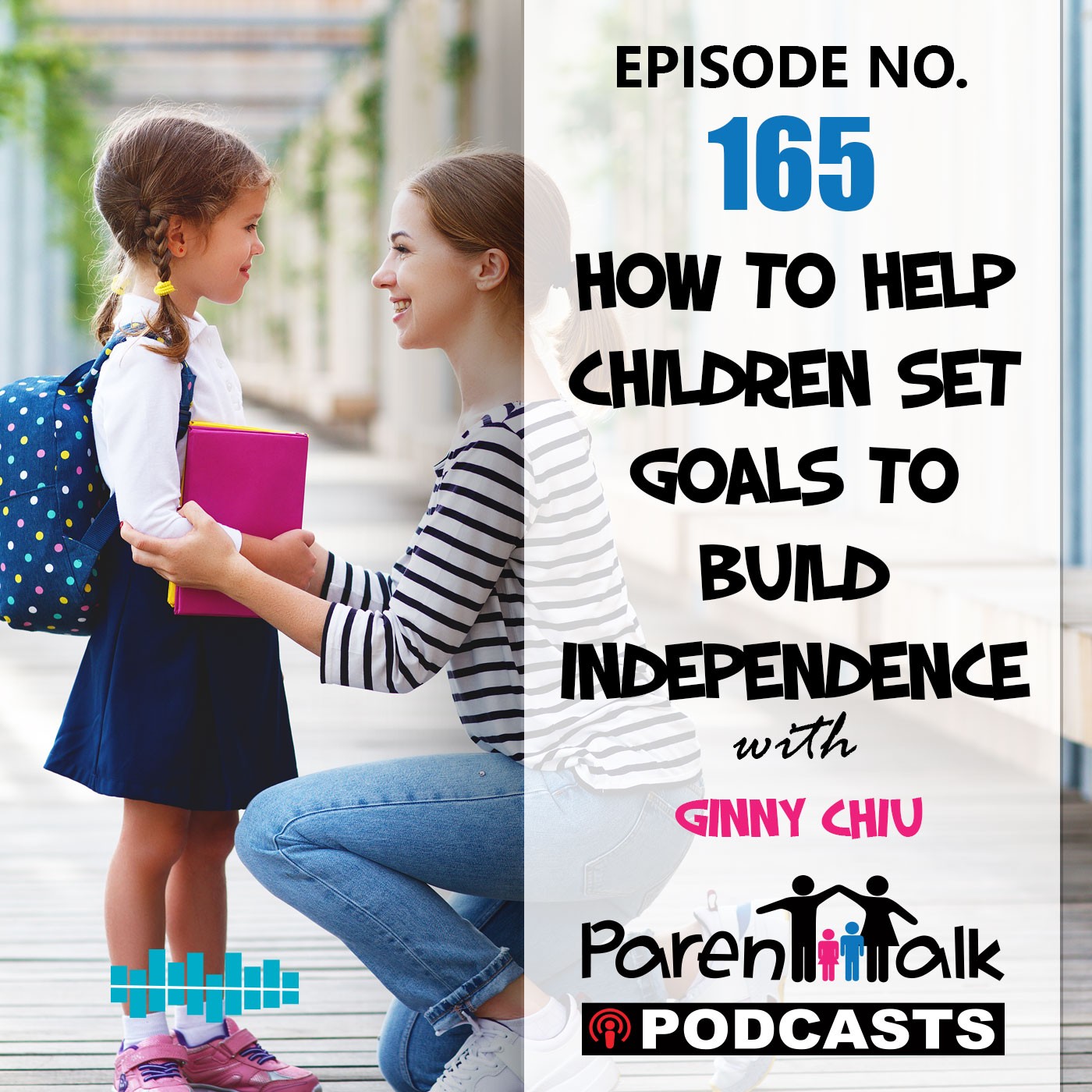 Click the arrow below to listen. (25:06)
Never miss an episode of Parent Talk Podcasts
We all know that setting and achieving goals is a life skill necessary for success and happiness, but it's one that even adults REALLY struggle with. Studies show that only about 8% of people achieve their New Year's resolutions!
How can we teach children to set realistic goals — and actually achieve them?
Research shows that children learn best when they're playing and enjoying themselves at the same time. Fun experiences increase levels of endorphins, dopamine, and oxygen, all of which promote learning. 
One problem when kids make goals is that while some children know how to set a goal, they don't understand how to achieve it. They seem to think that just wanting something will somehow make it happen. This can be especially true for gifted children, for whom everything comes easily. This leads to them being discouraged, give up, and deterring future successes.
By helping your child achieve  their goals you will also help them believe in themselves, build
self confidence and build independence.
Don't miss this week podcast with Ginny Chui. She will be giving you great tips on how to guide your child set his own goals and achieve them.
Happy listening!
Genevieve,  Becca & Ginny
Want more? Visit our podcast library:  https://www.parenttalk.ca/podcast_list/
 
Important links:
https://www.parenttalk.ca/ginny-chui/