3 keys to discipline: Attachment-Safe and Developmentally Friendly with Dr. Deborah MacNamara | Mom Talk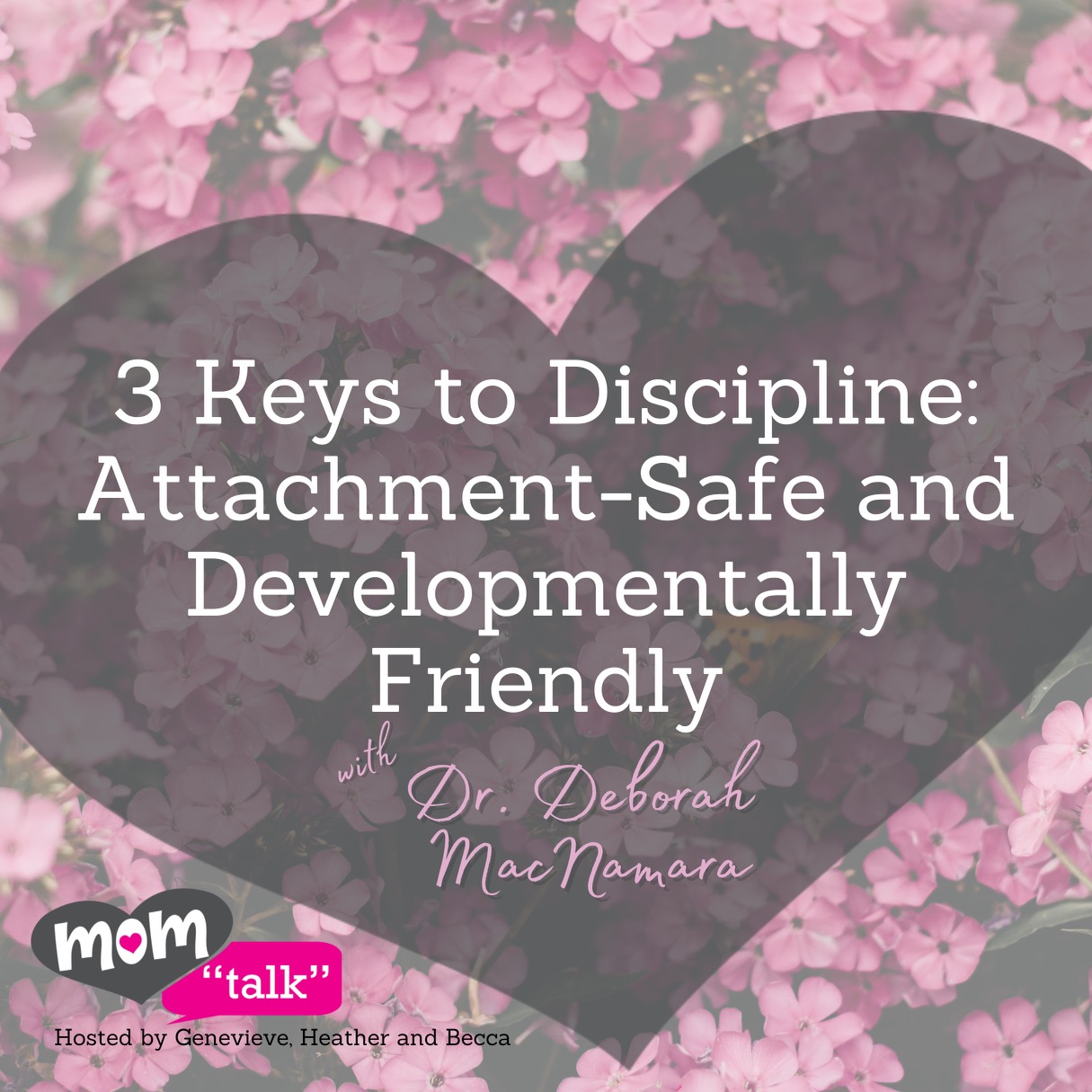 Click the arrow below to listen. (24:34)
Never miss an episode of Parent Talk Podcasts
Let's Talk Discipline Today!
Are you curious about the three keys to discipline that are attachment-safe and developmentally friendly? In this interview, Dr. Deborah MacNamara emphasizes the importance of receptivity in children, recognizing when they may not be ready for discussions, and finding ways to value their emotions.
Discipline should be seen as an opportunity to build a strong relationship with your child. Discipline alone doesn't necessarily make a child more mature or solve problems.
The ultimate goal is to create a secure relational space where both the child and parent can explore vulnerable feelings for personal growth.
Be sure not to overlook this interview where you can uncover Dr. MacNamara's three principles for discipline that are both attachment-safe and developmentally friendly.
Happy listening!
Want more? Visit our podcast library.
Genevieve, Heather & Becca  xo